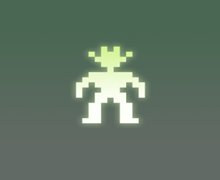 From you cell phone to the Euskal Encounter servers ‒ the world would not function without free software. Be a part of it!
To contact the area organisers about suggestions or doubts:
- This email address is being protected from spambots. You need JavaScript enabled to view it.
- This email address is being protected from spambots. You need JavaScript enabled to view it.
Competitions:
**The prizes shall be subject to the relevant tax withholdings in accordance with the current Legislation and, in turn, any indirect tax that, where appropriate, may be applicable shall be included in its amount.
For more information about the prizes see the general rules.
COMPETITION
PRIZES**
 
1
2
3

300,00

 

 
Hack it

 

150,00

75,00

Solve it

 

150,00

75,00

200,00

100,00

50,00

250,00

125,00

65,00

75,00

50,00

25,00
Activities Multipurpose Area: